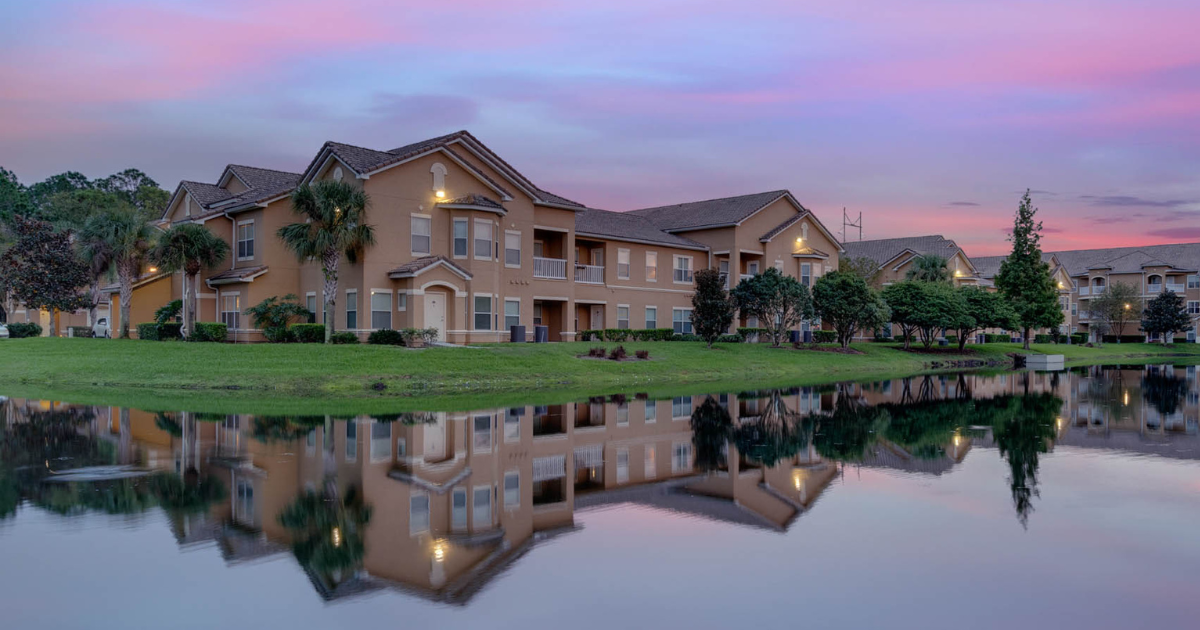 By: Danielle Jackson, Investor Relations, Senior Manager
Many first-time investors shy away from investing in multifamily real estate. Concerns like the time commitment involved, the significant initial investment, the risks involved, or simply not understanding the basics of real estate investing are just some of the most common reasons why first-time investors miss out on the abundance of opportunities that come with real estate investing. Yet, by understanding the basic terminology of multifamily property investing, such as property classes, it quickly becomes apparent that when done correctly, it can be a lucrative form of investing. By breaking down the various property classes below, we aim to
help first-time investors to seasoned professionals understand the potential value and risks that each property class presents.
WHAT IS A PROPERTY CLASS?
When choosing to invest in multifamily homes, the most important thing is to understand the risks and rewards that your investment will bring. Property classes, therefore, refer to the classification system used in determining the potential value and risk of an individual investment property. This system breaks down properties into Class A, Class B, and Class C buildings and is based on geography, demographics, and physical characteristics. Additionally, it is essential to understand that these classifications are not fixed. Various strategies and practices, such as a value-add strategy, can leverage specific attributes to increase a property's class. Understanding the basics of each property class can help even the most novice investor make the right choice for their investment.
CLASS A PROPERTIES
In multifamily investing, Class A properties are typically defined as properties that are less than fifteen years old with modern amenities, such as gyms, laundry rooms, and high-end finishes, such as stainless steel appliances and hardwood floors, and granite countertops.
On top of their well-kept exterior and luxurious amenities, Class A properties are in the most desirable areas with low crime, green space, and good school districts. These properties will typically be found within the best neighborhoods in and around the city. Residents of these buildings and neighborhoods typically treat the area well, keeping it free of pollution and trash. Because of these luxurious features and great communities, these properties charge a high monthly rent and can be the most rigorous when screening tenants.
While Class A properties are often viewed as top-notch for renters, they offer lower returns for investors. Class A properties have minimal maintenance costs, offer higher rental prices, and are extremely desirable due to their location and property appeal. All factors that make these properties more likely to offer investors a steady stream of income. Yet, the overall upfront costs of the initial investment are far greater than the other class properties. This higher-priced initial investment can limit the appreciation of the asset.
In addition, although the common location, asset, and financial risks are less of a concern in Class A property investments, there are still risks. One of the risks of Class A properties is that they depreciate faster than other properties. Dynamics that make a location "desirable" are often shifting, and newer, nicer buildings are being built all the time. Therefore, a building that is only ten years old may be reclassified as a Class A- or Class B property much sooner than other property classes.
While Class A property investments have a more conservative risk/return profile relative to other classes, they are not risk free investments. Instead, the risk focus tends to shift to operator risk, or the person executing the investment strategy and business plan. Executing the business plan, while not all inclusive, may include managing the day-to-day operations, investor communication, property management and maintenance, and ensuring you are holding the correct types of insurance. These reduced risk factors relative to other property classes make these properties more likely to offer investors a lower, yet steady stream of income. [1-2]
CLASS B PROPERTIES
Class B properties can represent a balance of multifamily property investing for seasoned and first-time investors. This is because, through various strategies, such as Ashcroft Capital's value-add strategy, there is an excellent opportunity for financial growth for these properties.
A Class B property is typically a ten to thirty-year-old building often in a well kept condition with limited deferred maintenance. These buildings share many features with Class A buildings, but have dated architectural features and require more maintenance overall. Additionally, similar to Class A buildings, these buildings are in desirable locations with low crime and good school districts. Tenants of these buildings are typically middle-income workers who also provide a reliable source of income to investors.[3]
The primary risks associated with Class B properties are similar to Class A properties, with location and sponsor being towards the top of the list and the somewhat dated physical condition of the asset. Additionally, because Class B properties are often on the border of desirable neighborhoods, a shift in neighbor dynamics can often reduce the value of these properties.[4] Because these assets often come with some deferred maintenance and general renovations within the business plan, the sponsor risk remains present but can be mitigated by investing with specialists that focus exclusively on this product type. One reason many investors prefer this asset class is because the potential return within Class B properties can be much higher than the perceived increased risks.
Class B properties offer many benefits to investors. First and foremost, they have a lower initial investment than Class A properties. Additionally, because of the moderate rent prices and amenities, these buildings are also highly desired by renters. These two factors alone can offer a higher and more stable cash flow than either Class A or Class C properties, making them ideal for investors.
However, sponsors can also leverage specific strategies to increase the overall value of the Class B properties. At Ashcroft Capital, we advocate for a light value-add strategy, one of the many ways to increase the return on investments for Class B properties. This light value-add strategy consists of active asset management to minimize the risks in property andmaximize appreciation over time.[5] In multifamily property investments, this is done through renovations, repairs, and
improvements to the property, to turn a Class B or a lower Class A property into a Class A property. When successfully executed, this strategy can help generate stronger cashflow, as well as strong appreciation, both of which generate the overall returns for investors.
Although Class B properties are riskier properties overall than Class A properties, they tend to offer higher returns. They can be the right investment for investors who are willing to accept additional risk in exchange for possible higher investment returns.
CLASS C PROPERTIES
Class C buildings are often the least desirable in multifamily property investing. Unlike Class A and Class B buildings, which are kept in good condition with minimal repairs, Class C buildings often have internal and external signs of deterioration. These buildings often rely on charging the lowest rents to attract tenants. Additionally, the locations of these buildings are not as desirable to tenants. The neighborhood itself may also show signs of deterioration and neglect compared to the neighborhoods of Class A or Class B buildings.[6]
While these buildings may appear to be not ideal for investors, they offer some benefits. Class C buildings often have a low initial
investment cost, leading to a higher cash flow than other properties when paired with the right strategy. Class C buildings are also a great opportunity for those
looking to be more hands-on with their investment, often employing a heavy valueadd or full redevelopment strategy through renovations and remodeling to increase the overall value of the property. Additionally, if a Class C building is in a location that is focused on development, then there is an increased desire to occupy the area at a lower rate.[7]
WHICH PROPERTY IS RIGHT FOR YOU?
Knowing the type of building you are investing in is critical when it comes to investing in properties. Factors such as risk tolerance and financial goals should be weighed with many other factors to choose which investment type is right for you. High-end properties come with lower risks but with a lower cash flow. Inversely, lower-class properties come with much higher risks, but have the chance for a higher cash flow with the right strategies. Overall, Class A- and Class B properties tend to balance risks and value-add strategies to earn investors a steady, higher cash flow and investment return.
If you would like to learn more about investing in multifamily assets, visit https://info.ashcroftcapital.com/fund, or schedule a call with our Investor Relations Team at investorrelations@ashcroftcapital.com.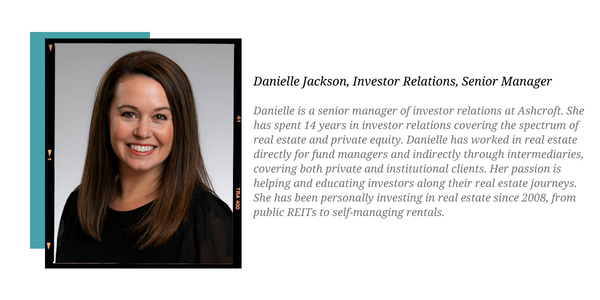 Sources
1. Hart, M. (2021, February 4). Class A real estate: An investor's guide. Millionacres. Retrieved February 15, 2022, from https://www.millionacres.com/realestate-investing/commercial-real-estate/class-a-property
2. Schena, A. (2021, June 7). Council post: The risk in real estate: Six types to evaluate before you invest. Forbes. Retrieved February 15, 2022, from https://www.forbes.com/sites/forbesrealestatecouncil/2021/06/07/therisk-in-real-estate-six-types-to-evaluatebefore-you-invest/?sh=177d366346b6
3. Rohde, J. (2020, May 22). What is a class B property and are they good investments? Learn Real Estate Investing. Retrieved February 15, 2022, from https://learn.roofstock.com/blog/class-b-property
4. Schena, A. (2021, June 7). Council post: The risk in real estate: Six types to evaluate before you invest. Forbes. Retrieved February 15, 2022, from https://www.forbes.com/sites/forbesrealestatecouncil/2021/06/07/therisk-in-real-estate-six-types-to-evaluatebefore-you-invest/?sh=177d366346b6
5. Felton, S. (2021, February 4). Real estate strategies: Core, core plus, value-add and opportunistic investments. Jasper. Retrieved February 15, 2022, from https://www.jasper.io/global/blog/realestate-strategies-core-core-plus-valueadd-and-opportunistic
6. Class C buildings – walk up Apartments. PropertyShark. (2021, March 10). Retrieved February 15, 2022, from https://www.propertyshark.com/info/class-c-buildings-walk-apartments
7. Rohde, J. (2021, June 4). What is a class C property and should you invest in them? Learn Real Estate Investing. Retrieved February 15, 2022, from https://learn.roofstock.com/blog/class-c-property