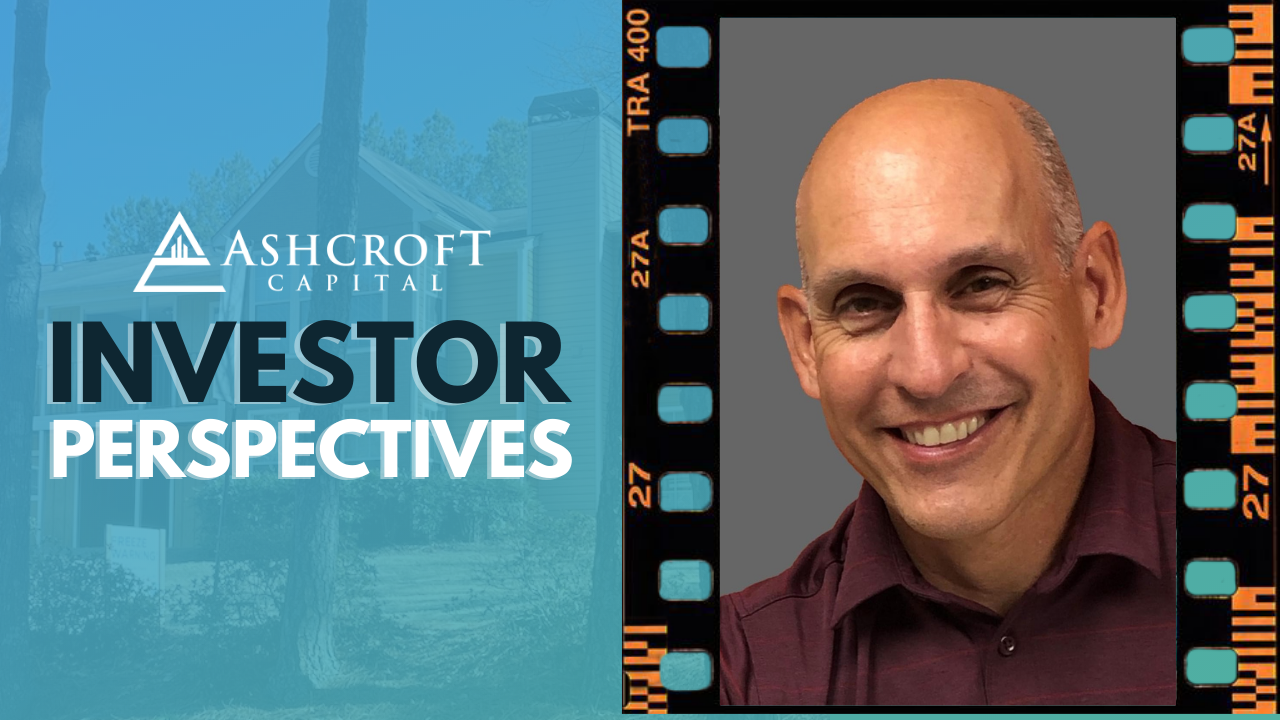 "Ashcroft Capital makes it very easy to invest in multifamily real estate with confidence that the properties are thoroughly researched, bought at the right price, managed well, and are solidly profitable. Ashcroft Capital communicates well and keeps me informed so that I know how my investments are doing and what's going on at each property. I really like how Ashcroft Capital is vertically integrated with excellent teams that handle all aspects of the lifecycle from acquisition, to value-add improvements, to property management, and ultimately disposition after growth of the asset value.
I'm highly impressed with the Ashcroft leadership team and have full confidence in their integrity, motives, capabilities, expertise, discipline, and their track-record of delivering results.
I wanted to diversify some of my retirement funds into real estate. Ashcroft made it easy for me to establish a self-directed IRA to invest in their value-add fund which is on-track to deliver outsized returns. I like investing in tangible real assets that I can understand and know are being managed well.
I'm most impressed with Ashcroft's expertise and excellence in everything they do. I admire how they do business with integrity and trust them to do the right things for their customers and with my money.
I was curious how much communication I would receive to stay informed on the progress and results at each property. I have been pleased with how transparent they are, and that I have access to all the information I could want to really understand the performance of our assets and my investments.
I intend to be a long-term investing partner with Ashcroft Capital as an important part of my own investment portfolio."
–Tim Roszhart
Disclaimer:
The testimonials, statements, and opinions presented herein (collectively referred to as "Testimonials") do not necessarily reflect the opinions of Ashcroft Capital LLC and/or its affiliates. Any ideas and strategies construed from Testimonials should never be relied on and/or used without first assessing your own personal and financial situation, or without consulting a financial professional.
Testimonials are applicable to the individual(s) depicted. Results will vary and may not be representative of the experience of others. Unique experiences and past performance do not guarantee future results. All Testimonials are voluntarily provided. No person or entity was paid for his/her/its/their Testimonials. No free products, services, or any benefits were provided in exchange for said Testimonials.
Ashcroft Capital LLC and/or its affiliates makes no representations as to the accuracy, completeness, suitability, or validity, of any information in the Testimonials. Ashcroft is not liable for any errors, omissions, or any losses, injuries, or damages arising from its display or use of Testimonials.
Past performance is no guarantee of future results and should not be relied upon as an indicator of the Partnership's future performance or success. An investment in the Partnership is highly speculative and entails a high degree of risk, including the risk of loss of a Limited Partner's entire investment. There can be no assurance that the Partnership will achieve its investment objectives or that the Limited Partners will receive a return of their capital.