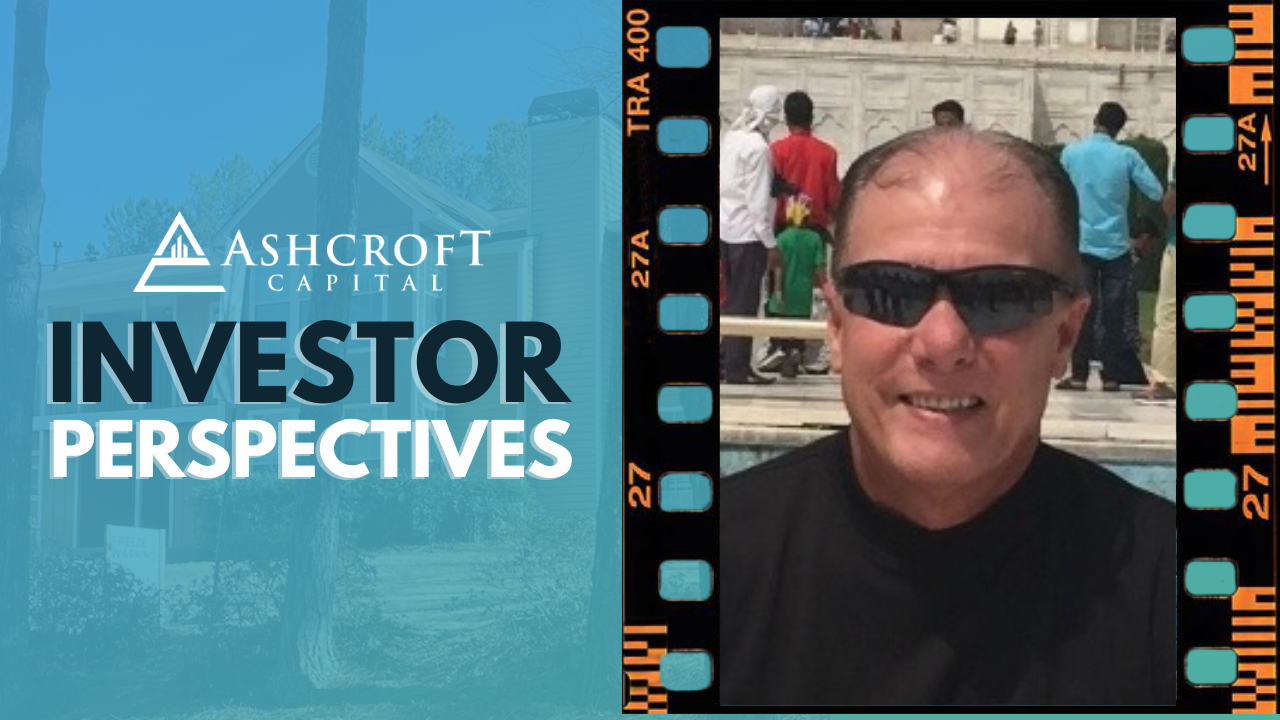 "I've known Joe Fairless since 2013, and we personally spoke on the phone before I invested. We've since met in person when he visited Cleveland. He is a super individual and very knowledgeable about the real estate industry.
It gave me the ability to achieve both income and capital appreciation from my investment dollars. This is especially helpful in retirement years.
The people that I deal with and their attention to my investment needs.
Being new at passive income investments, I was obviously concerned about how the process worked and how safe my investment was. Since I've started, I've closed on several deals where my initial investment comes back to me. I've continued to reinvest and grow my retirement savings."
-Louis Carolla
Disclaimer:
The testimonials, statements, and opinions presented herein (collectively referred to as "Testimonials") do not necessarily reflect the opinions of Ashcroft Capital LLC and/or its affiliates. Any ideas and strategies construed from Testimonials should never be relied on and/or used without first assessing your own personal and financial situation, or without consulting a financial professional.
Testimonials are applicable to the individual(s) depicted. Results will vary and may not be representative of the experience of others. Unique experiences and past performance do not guarantee future results. All Testimonials are voluntarily provided. No person or entity was paid for his/her/its/their Testimonials. No free products, services, or any benefits were provided in exchange for said Testimonials.
Ashcroft Capital LLC and/or its affiliates makes no representations as to the accuracy, completeness, suitability, or validity, of any information in the Testimonials. Ashcroft is not liable for any errors, omissions, or any losses, injuries, or damages arising from its display or use of Testimonials.
Past performance is no guarantee of future results and should not be relied upon as an indicator of the Partnership's future performance or success. An investment in the Partnership is highly speculative and entails a high degree of risk, including the risk of loss of a Limited Partner's entire investment. There can be no assurance that the Partnership will achieve its investment objectives or that the Limited Partners will receive a return of their capital.