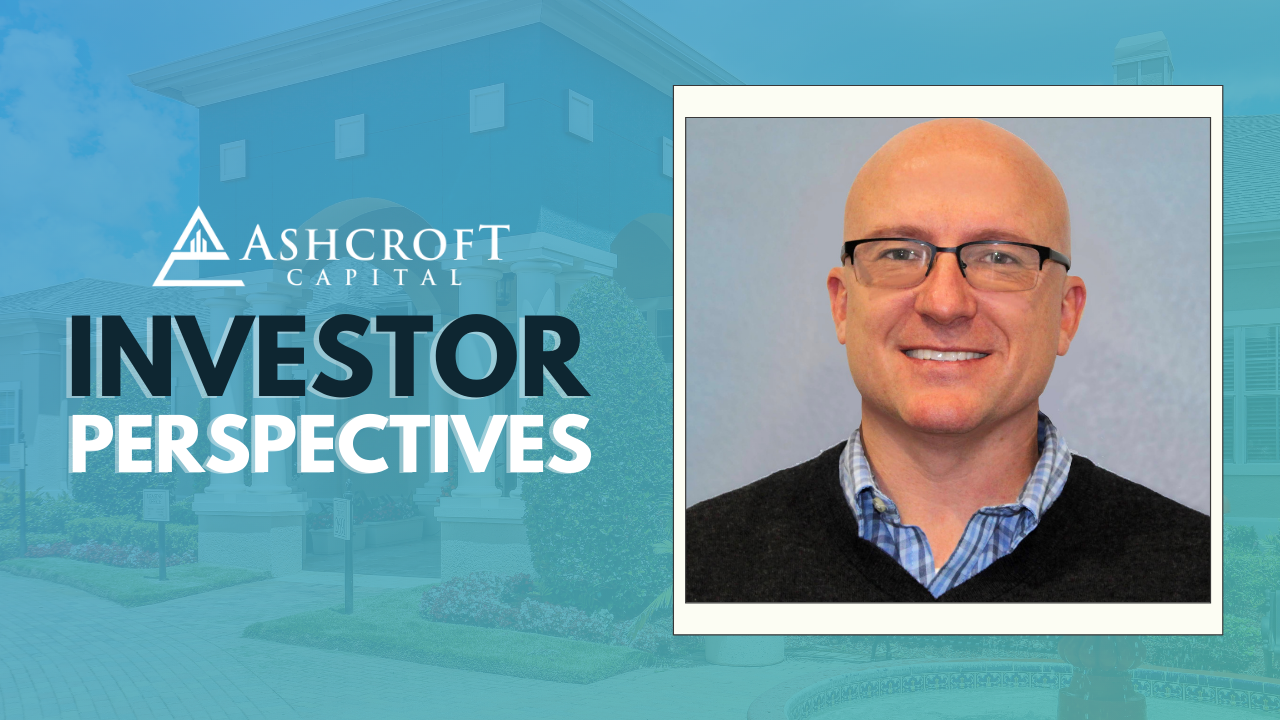 "As a first time real estate syndication investor, I had several questions about the investing process and sequence of returns. During our introductory phone conversation, Evan Polaski patiently took the time to answer all of my questions without any pressure to invest. By serving to educate rather than sell, Evan increased my confidence and comfort level with the Ashcroft Capital team and investment strategies.
The monthly performance recaps are insightful, and they help me feel involved in the process. I enjoy being able to track P&L, occupancy, collections, and progress on renovations for each property.
Under Ashcroft Capital's management, my syndicated investments have performed as well as or better than originally projected. The use of conservative underwriting estimates ensures that Ashcroft doesn't overpromise and underdeliver. In fact, this practice has led to a few pleasant surprises, including a 0.5% bonus distribution in September 2021. I am confident in the company leadership and their ability to execute a well-defined strategy. I'm excited about the additional diversification of the Ashcroft Value-Add funds and look forward to investing in them in the future.
My Ashcroft Capital investments have provided a means to further diversify my investment portfolio. With equity markets on an unprecedented bull run, I had been looking for additional opportunities to hedge against a long overdue correction. The additional diversification has provided peace of mind and a solid stream of passive investment income.
I love this mailbox money!
I just needed to educate myself on syndicated investments, and Evan was most helpful in this regard."
–Jeff O'Neal
Disclaimer:
The testimonials, statements, and opinions presented herein (collectively referred to as "Testimonials") do not necessarily reflect the opinions of Ashcroft Capital LLC and/or its affiliates. Any ideas and strategies construed from Testimonials should never be relied on and/or used without first assessing your own personal and financial situation, or without consulting a financial professional.
Testimonials are applicable to the individual(s) depicted. Results will vary and may not be representative of the experience of others. Unique experiences and past performance do not guarantee future results. All Testimonials are voluntarily provided. No person or entity was paid for his/her/its/their Testimonials. No free products, services, or any benefits were provided in exchange for said Testimonials.
Ashcroft Capital LLC and/or its affiliates makes no representations as to the accuracy, completeness, suitability, or validity, of any information in the Testimonials. Ashcroft is not liable for any errors, omissions, or any losses, injuries, or damages arising from its display or use of Testimonials.
Past performance is no guarantee of future results and should not be relied upon as an indicator of the Partnership's future performance or success. An investment in the Partnership is highly speculative and entails a high degree of risk, including the risk of loss of a Limited Partner's entire investment. There can be no assurance that the Partnership will achieve its investment objectives or that the Limited Partners will receive a return of their capital.