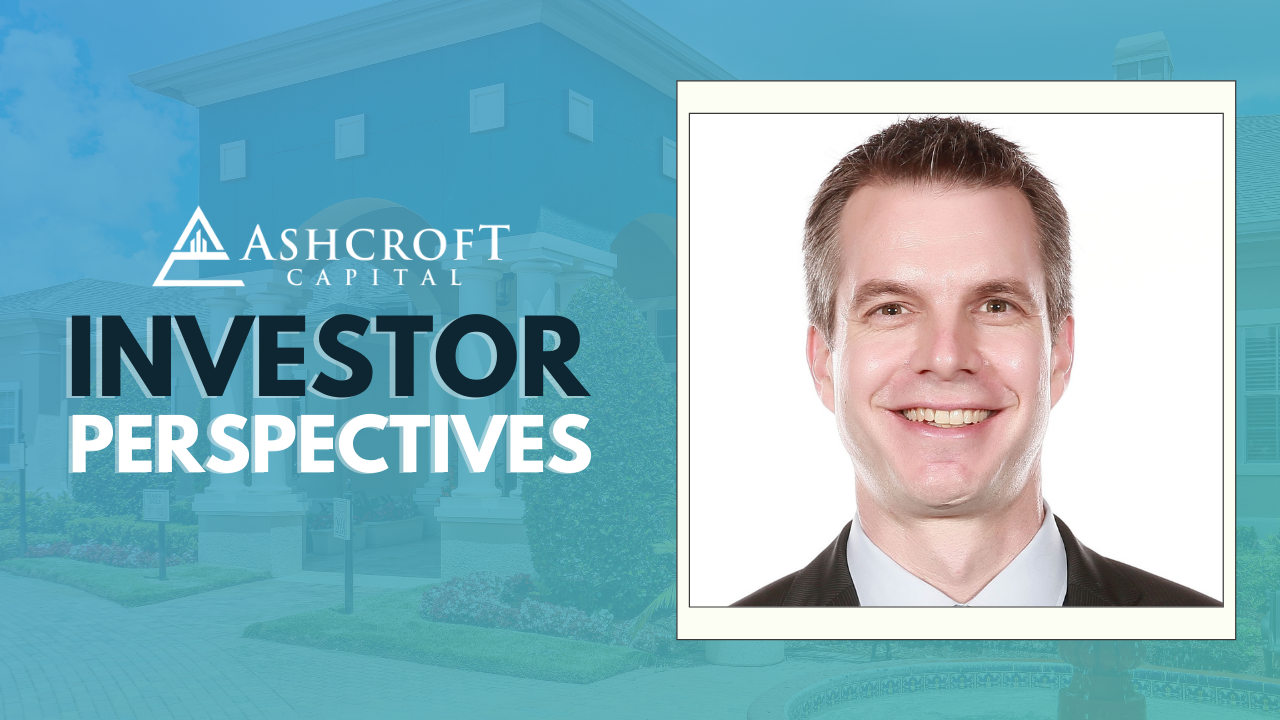 "Real Estate syndication is an excellent way to passively achieve the superior, tax advantaged and leveraged returns of real estate investing. Ashcroft Capital has a track record of success, a clear value-add property strategy and is professionally run.
Ashcroft Capital was recommended to me by a more experienced real estate investing friend, and I've benefited from that chance connection. So far, the properties I have been investing in are delivering against the in-going plan.
Real estate is an important part of my portfolio diversification. I started with small, single family homes and while I have a great Property Manager and it's mostly passive, the returns at Ashcroft Capital are better! 
Ashcroft Capital provides better returns for less work than investing in real estate on my own with a company that knows what it is doing."
-David Blackmore
Disclaimer:
The testimonials, statements, and opinions presented herein (collectively referred to as "Testimonials") do not necessarily reflect the opinions of Ashcroft Capital LLC and/or its affiliates. Any ideas and strategies construed from Testimonials should never be relied on and/or used without first assessing your own personal and financial situation, or without consulting a financial professional.
Testimonials are applicable to the individual(s) depicted. Results will vary and may not be representative of the experience of others. Unique experiences and past performance do not guarantee future results. All Testimonials are voluntarily provided. No person or entity was paid for his/her/its/their Testimonials. No free products, services, or any benefits were provided in exchange for said Testimonials.
Ashcroft Capital LLC and/or its affiliates makes no representations as to the accuracy, completeness, suitability, or validity, of any information in the Testimonials. Ashcroft is not liable for any errors, omissions, or any losses, injuries, or damages arising from its display or use of Testimonials.
Past performance is no guarantee of future results and should not be relied upon as an indicator of the Partnership's future performance or success. An investment in the Partnership is highly speculative and entails a high degree of risk, including the risk of loss of a Limited Partner's entire investment. There can be no assurance that the Partnership will achieve its investment objectives or that the Limited Partners will receive a return of their capital.