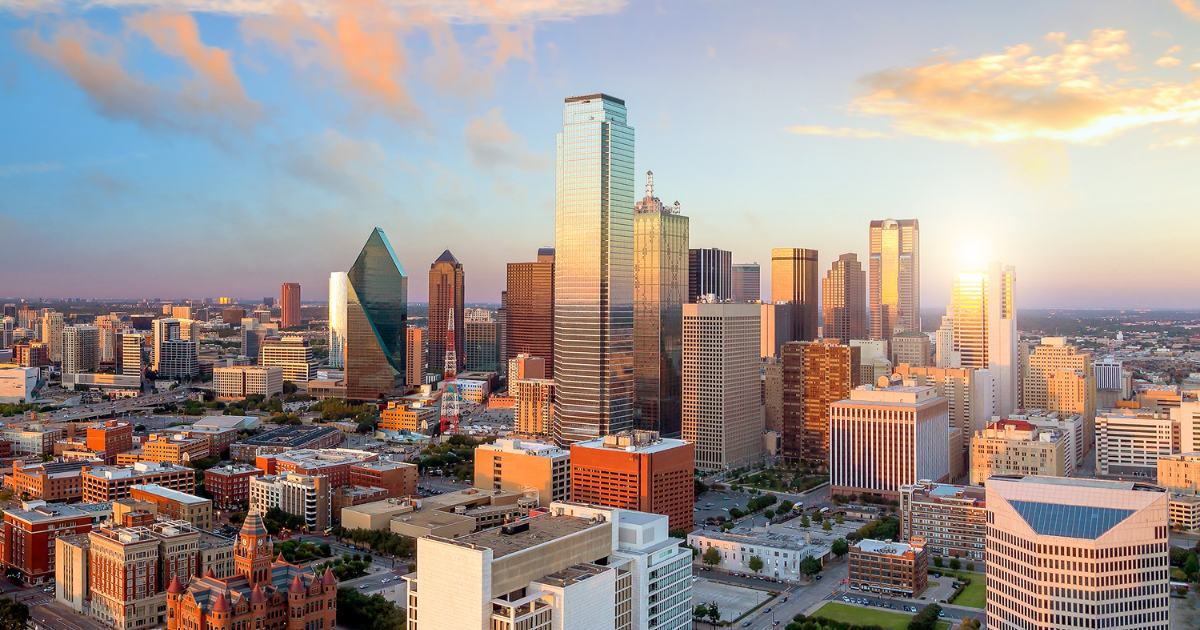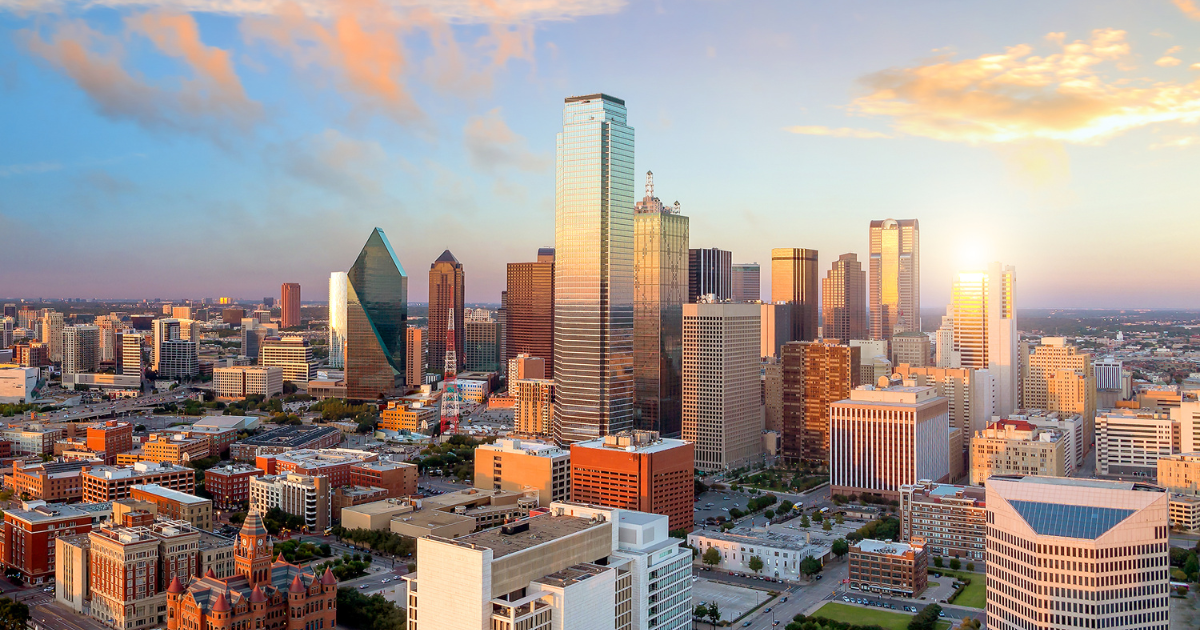 By: Ben Nelson, Investor Relations Regional Manager
"A potential recession" is an uncomfortable phrase that continues to pop up no matter where we turn. The thought of a recession makes us reassess everything. Is a recession coming? Is it already here? How long could it last? Are our investments well positioned to weather the storm?  
A recent survey of 2,200 Americans by Morning Consult revealed that 31% are financially preparing for a recession in the 2023, while another 50% cannot prepare but wish they could. An even more sobering statistic from the same survey is this: greater than 70% of respondents think we're already in a recession or will be in a recession by year-end.[1] As inflation remains high and market volatility makes us all uneasy, it can be challenging to know where to invest in the current environment.  
In periods when the economic landscape appears suboptimal, we turn to the past to revisit lessons learned from prior decades and generations. Most published outlooks, forecasts, and data-packed projections will focus on the US economy as a whole. This information is useful to investors but doesn't always tell the whole story. Not all US markets are created equal. For a company like Ashcroft Capital, which specifically targets acquisitions in markets with economic strength and a positive outlook, a granular look is even more revealing.   
Focusing on Dallas–Fort Worth (DFW), Ashcroft Capital has had a strong relationship with the booming Texas metroplex since the company's founding. With many DFW multifamily properties in the portfolio, our property management company, Birchstone Residential, decided it was the best place to place its headquarters in 2021. In total, Ashcroft owned 32 properties in DFW and still has 18 in our portfolio, making it our most frequented market to drive investor returns. The growth of the DFW economy has been making headlines for the past decade, but is this metropolitan area more recession resistant than others? How does DFW's strength translate to strong multifamily economics? To answer those questions, there are four factors we need to look at: 
Job growth: According to the US Bureau of Labor Statistics, Texas gained more than 650,000 new jobs in 2022, more than any other state in the nation.[2] DFW is responsible for creating 234,700 new jobs during that time, increasing 5.9% year-over-year, a pace well above the national average.[3] In a show of resiliency, the region recovered 99.9% of pre-pandemic jobs by September 2021 and continues to march on.[4] Texas's business-friendly policies, lower costs, and centralized US location are causing more companies to transition their operations and job opportunities to the Lone Star State. 
Population growth: It should come as little surprise that the hottest jobs market in the US will be welcomed by substantial population growth. The Metroplex is currently home to over 7.6 million people and is projected to pass the 10 million mark by the 2030s.[4] However, job growth hasn't been the only driving factor behind this influx of people. The majority of newly minted Texas residents hail from Los Angeles, Chicago, and New York City, largely attracted to DFW by the affordable cost of living and absence of burdensome state income tax. At the height of the COVID-19 pandemic, when working remotely was the only option for most, DFW saw an unprecedented spike in new residents looking for a more cost-efficient home base. 
Diversified economy: History has shown that a diverse economy, such as that of DFW, is well-equipped to handle recessionary periods. During the dot-com bust of 2000 and The Great Recession of 2008–2009, the DFW economy suffered less and recovered faster than the national average.[5] DFW is currently home to 22 Fortune 500 companies, ranking them third in the US, and the Dallas Regional Chamber reported that 21 companies moved their corporate headquarters to Dallas in 2021 alone [6]. Notable additions to other DFW areas include Toyota, State Farm, and Caterpillar. No single sector dominates the 19-county area, with technology, business management, energy, financial services, health care, aviation, and defense all playing vital roles.[7] 
Rental demand: Now that we have ascertained that DFW has a healthy economy and a rapidly expanding population, let's look at what this strength and growth means for the present and future of multifamily real estate. In 2021 and 2022, DFW led the nation in new apartment sales. Still, the steady stream of new residents was able to absorb those new units easily. Further, fourth-quarter rental data show DFW occupancy rates hovering above 94% with no signs of letting up.[8] DFW ranks well above the national average in 12-month and five-year rent growth and is projected to remain one of the nation's most stable multifamily markets. As single-family home affordability rests at generationally low levels, prospective home buyers in DFW are opting to rent at all ends of the price spectrum. 
There remains a compelling business case for investing in such a strong market. Although no market is immune from the effects of a nationwide or global recession, some markets are built to weather the storm better than others. Ashcroft made its first DFW acquisition in 2016 and will continue to make the Metroplex a high-priority market in its future business plan. 
If you would like to learn more about investing in multifamily assets, visit https://info.ashcroftcapital.com/fund, or schedule a call with our Investor Relations Team at investorrelations@ashcroftcapital.com.
Sources:
Snyder, Amanda Jacobson.

"

Nearly Half the Public Thinks the Country Is in a Recession. Another Quarter Expect One Within a Year."

Morning Consult,

23 January 2023,

https://morningconsult.com/2023/01/23/nearly-half-of-public-thinks-us-is-in-recession/

. Accessed March 2023.

 

Nguyen, Alex. "Texas led country in new jobs in 2

022 as state's unemployment rate fell below 4%."

Texas Tribune

, 20 January 2023.

https://www.texastribune.org/2023/01/20/texas-employment-jobs-2022/

. Accessed March 2023.

 

Tanzi, Alex. "Southern Cities Like Dallas, Houston Snagged the

Most New

Jobs."

Bloomberg Law

, 1 February 2023,

https://news.bloomberglaw.com/daily-labor-report/southern-cities-like-dallas-houston-snagged-the-most-new-jobs

. Accessed March 2023.

 

Boucher, Brian. "Dallas–Fort Worth soon to be third-largest U.S. metro

area."

Mynd

, 20 March 2022,

https://www.mynd.co/knowledge-center/investing-in-dallas-real-estate

.

Accessed March 2023.

 

Alm, Richard. "Is Dallas-Fort Worth Headed for a Recession?"

D Magazine

, 8 April 2019,

https://www.dmagazine.com/publications/d-ceo/2019/april/is-dallas-fort-worth-headed-for-a-recession/

. Accessed March 2023.

 

"Dallas Regional Chamber 2022 Annual Report."

Dallas Regional Chamber,

10 October 2022,

https://www.dallaschamber.org/wp-content/uploads/2022/10/2022-DRC-Annual-Report-2022.10.pdf

. Accessed March 2023.

 

"Dallas-Fort Worth Area Employment — November 2022."

U.S. Bureau of Labor Statistics

, 29 December 2022

. Accessed March 2023.

 

Otillo

, Mike. "Dallas-Fort Worth's strong multifamily market"

Colliers

, 27 January 2023,

https://image.usa.colliers.com/lib/fe2811717164057f7c1c79/m/9/72beeb1f-47d3-428f-a469-ad8fb8351d10.pdf

. Accessed March 2023.