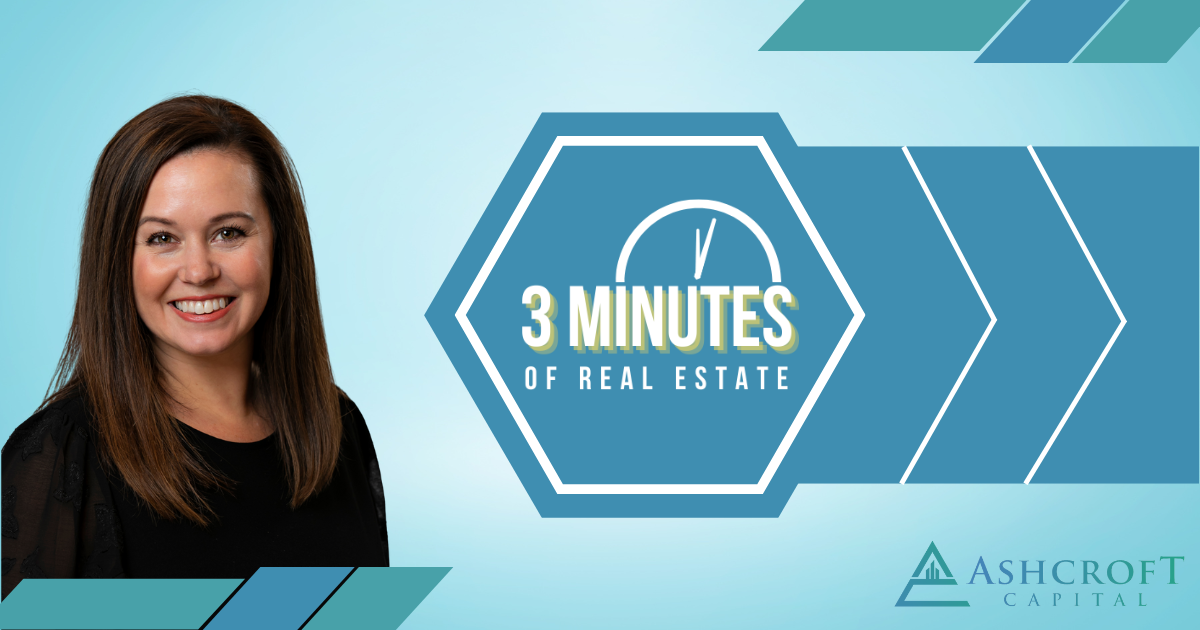 By: Danielle Jackson, Investor Relations, Senior Manager
Join Ashcroft Capital's Investor Relations Senior Manager, Danielle Jackson, for her series, "3 Minutes of Real Estate." Tune in to our YouTube channel weekly for an easy 3 minutes of learning about investing in real estate.
On this edition of 3 Minutes of Real Estate, Danielle continues to focus on the US multifamily fundamentals making recent headlines given the capital market environment we are all experiencing. Referencing the most recent CBRE report, she looks at what is driving the demand for US multifamily and keeping the occupancy level around 95%.
What is the disparity between owning your own home and renting?
Will this disparity close enough to significantly affect occupancy level?
Take a couple minutes to watch the video. If you would like to learn more about investing in multifamily assets schedule a call with our Investor Relations Team at investorrelations@ashcroftcapital.com.
Start your investment here.