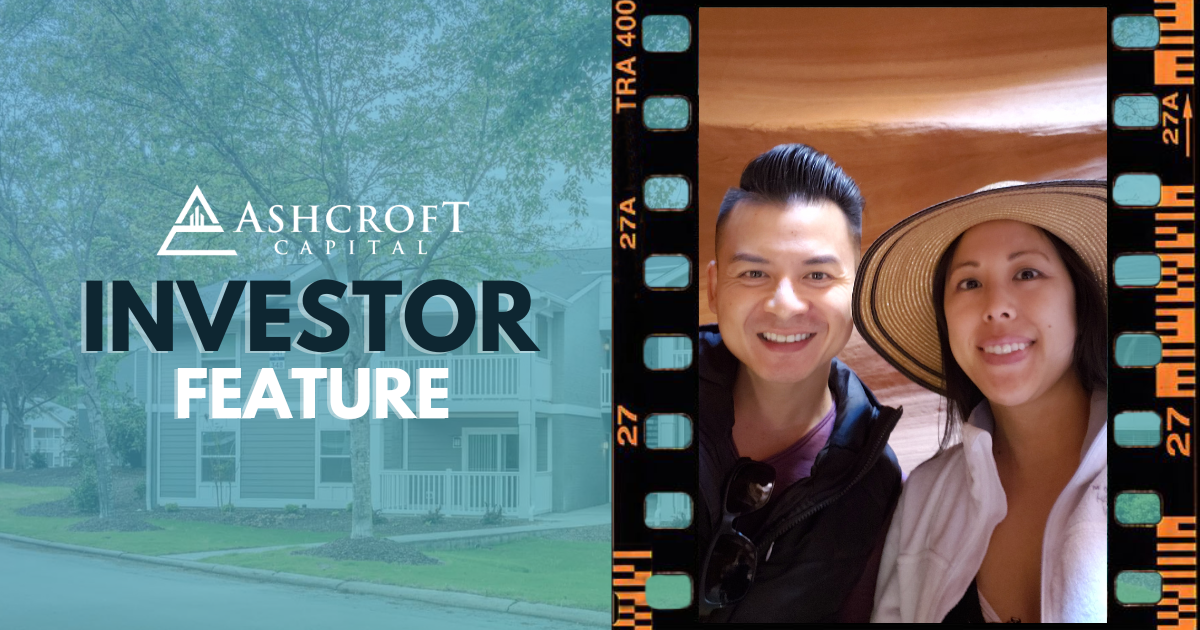 "We're investing with intention. We reset everything during COVID to reassess our priority in life. We came up with our 'Why,' and it's stronger than ever." 
 "We can't do anything––and is the world ending?" Stan Sudarso recalls, tongue-in-cheek, how the pandemic shook the world and his perspective. Stan and his wife Kelly Lee, parents of two young children in Los Angeles, were inspired to reassess their priorities as they watched COVID-19 sweep the globe. "At that point, we decided our kids, our family, is number one––front and center," says Stan. "What do we need to do to spend more time with them?"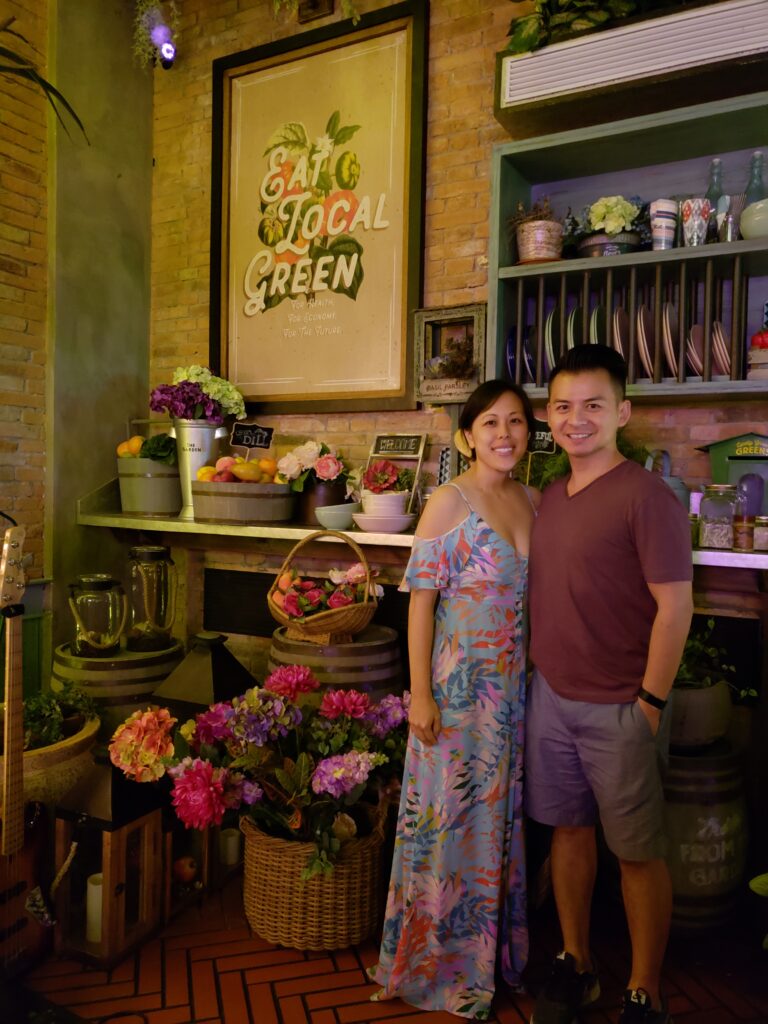 While they were earning some non-W2 income from a single-family rental, Stan and Kelly set out to discover how they could realign their investment strategy with their new vision for family life. According to Stan, "Multi-family investing was in a different ballpark––a game changer. I said, 'Let's go all-in on this and build our passive income streams.' Now I have 'Quit my W2 at the end of 2024' on our vision board so we can live on our passive income and be present in our kids' lives." 
How did committing to passive income through Ashcroft help Stan and Kelly reach their goal of spending more time together as a family?
After committing to their new strategy, the benefits came rolling in immediately. Kelly, an optometrist with her own practice, describes the transformation so far: "Our passive income has allowed us to retire Stan's mother and provides a stronger sense of financial security for our family. Our inspiration, first and foremost, was to regain control of our time from being high-income earners with demanding occupations, and to be more present for our kids. We want to control how we spend time rather than being dictated by our job commitments. Lastly, as a medical professional, I've always wanted to volunteer and do mission work in underserved communities; achieving time freedom through passive income will enable me to execute on that vision and help those in need."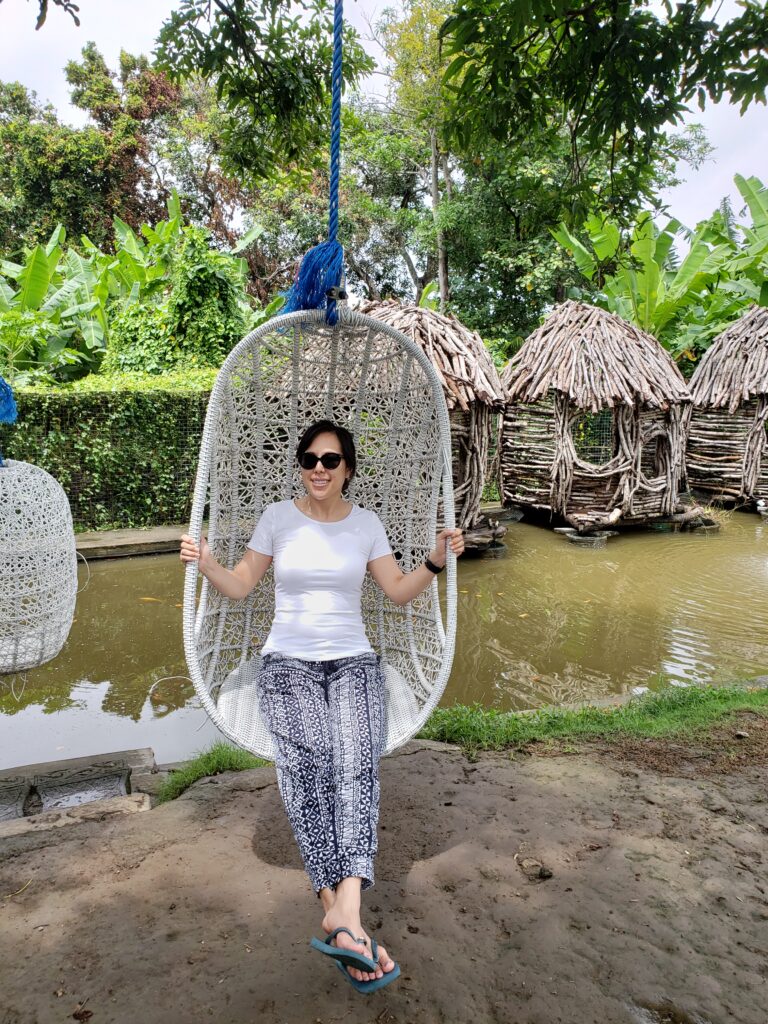 Questioning the corporate ladder 
Stan is currently the director of software engineering for an entertainment media company and has been in the tech industry for the last 20 years. As he reflects on his impressive career, he acknowledges that in some ways, it feels like going through the expected motions. "I was very passionate about coding and technology early in my career. I spent a lot of time putting in my sweat equity and climbing up the corporate ladder, because that's what I was told to do. Do well in school, get a good job, climb the ladder, invest in 401k…and you retire happy, right?" Like so many others, Stan realized that conventional wisdom (and investment strategy) might not work as well as it used to.  
"My kids are the joy of my life. I love spending time with them and, and I just want to spend more. That's why I invest." 
To supplement that 401k and plan for a comfortable retirement full of family time, Stan and Kelly turned to real estate investment. "My wife and I started dabbling in real estate in 2009, when we bought our first single-family rental property. Being in tech, we get pretty well-compensated. So, I saved a lot of that and continued to build my portfolio of single-family rentals to the point where we had half a dozen rentals across California and Texas."  
Stan was confident that real estate was the right move and reasoned that the couple could work for another 20 years, pay off the houses, and build a healthy cushion of steady passive income for retirement.  
But then the tax bill came. Since Kelly is a business owner, their annual tax burden was considerable; and again, they set out to discover a better way forward.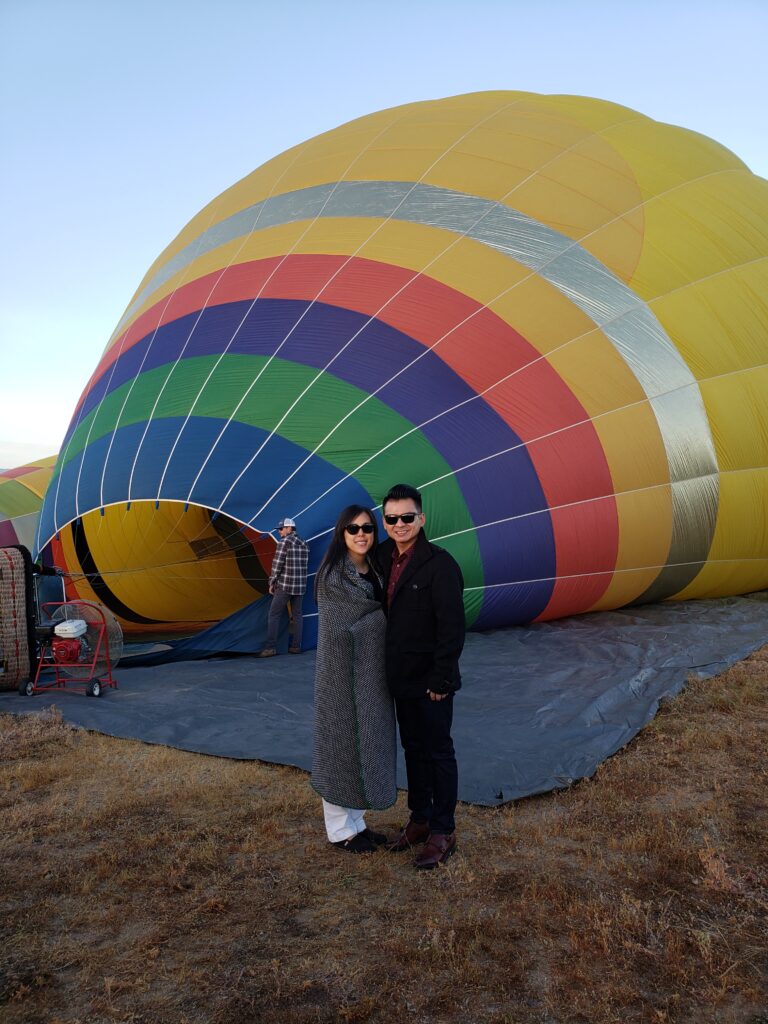 Investor to Evangelist  
Stan reports that they were introduced to real estate syndication and multifamily investing in 2019. "That kind of just blew our mind. When we got our first advanced depreciation, I wasn't sure what it was, so I brought it to my CPA. Of course, they told me to do a lot more of this to offset our tax liability."  
Stan and Kelly then offloaded two of their single-family properties to fund a multifamily investment. And they didn't stop there. "To date, we're actually in 21 limited partner deals," says Stan. "Fast forward to now, and we're very happy. We went all in on multifamily investing. We found out that this is the greatest way to scale faster than single-family homes." 
Though Stan and Kelly are happily 'all-in' now, Stan took the time to educate himself on the industry and its key players before taking the plunge. "In the beginning, I had no idea who these operators were. What is syndication? I had no idea. It had a negative stigma to me in the beginning. Is this a scam? Is this really valid? In my research and due diligence, from Google to YouTube to Podcasts, I came across Ashcroft and decided to take the chance." Since then, Stan has worked with several other partners, but he holds Ashcroft in the highest regard.  
"Ashcroft is the gold standard." 
Describing his favorite aspects of the investor experience, Stan says, "I compare other operators to Ashcroft. Some are sending me updates just a couple times a year––and that's not enough. Ashcroft sends them monthly. Not only that, Ashcroft is very concise with their data points. It's easy to consume for someone like me. Easy to understand. Not a lot of fluff. I also feel like Ashcroft has that personal touch." 
Naturally, Stan is thrilled with the passivity of the arrangement, as well as the tax benefits. "Not having to lift a finger dealing with a property manager in the middle of the night is really the best part. It allows me to really focus and shift my time to my family."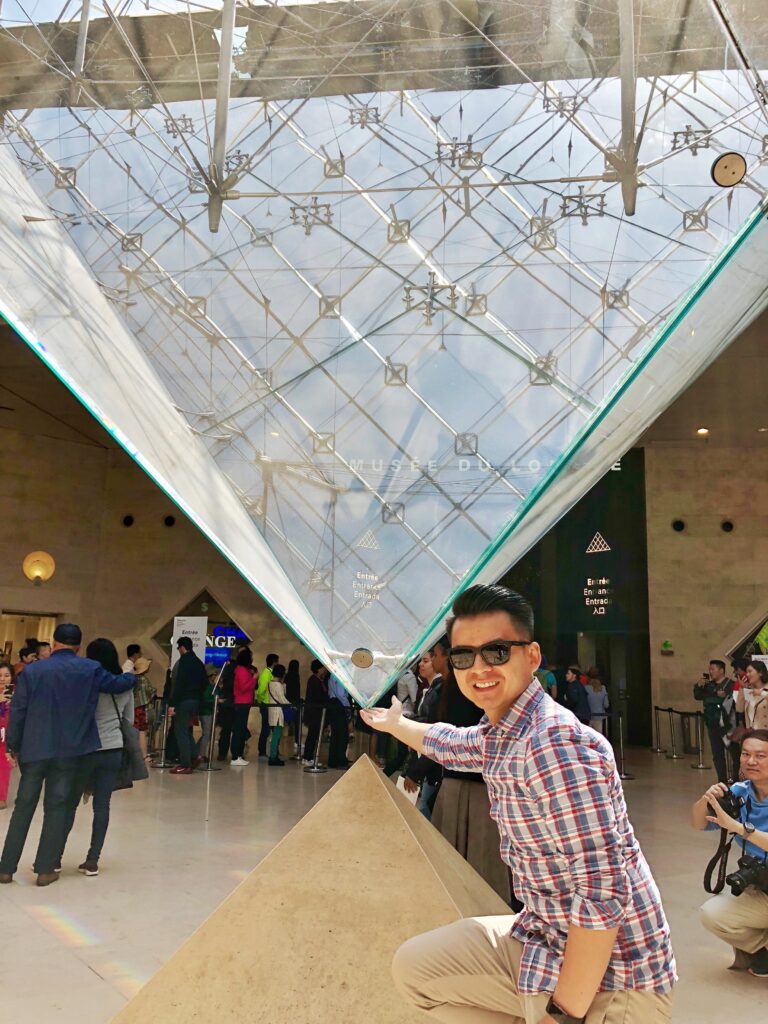 Stan has become nothing short of an evangelist for syndicated real estate deals, hosting meetups and educating friends and family on the benefits of passive investing. "I think having a mentor really accelerates growth. That has been a huge help to me personally. Plus shifting your mindset to remove limiting beliefs. I just want you to take that first step, because I know that when I provide value, things will come back. I want to be that thought leader at the end of the day." 
A Limitless Future
Stan and Kelly have shaped the future they desire through their smart investment strategy. Instead of planning conference calls, the couple now looks forward to planning family vacations. "We plan at least four to five family trips a year. And when we go, we are present with our kids. I'm not checking my work phone, because in the back of my mind, I know we're okay. We only have 18 summers with them, so we want to maximize every single moment we have with them and not miss out on any of the milestones in their lives."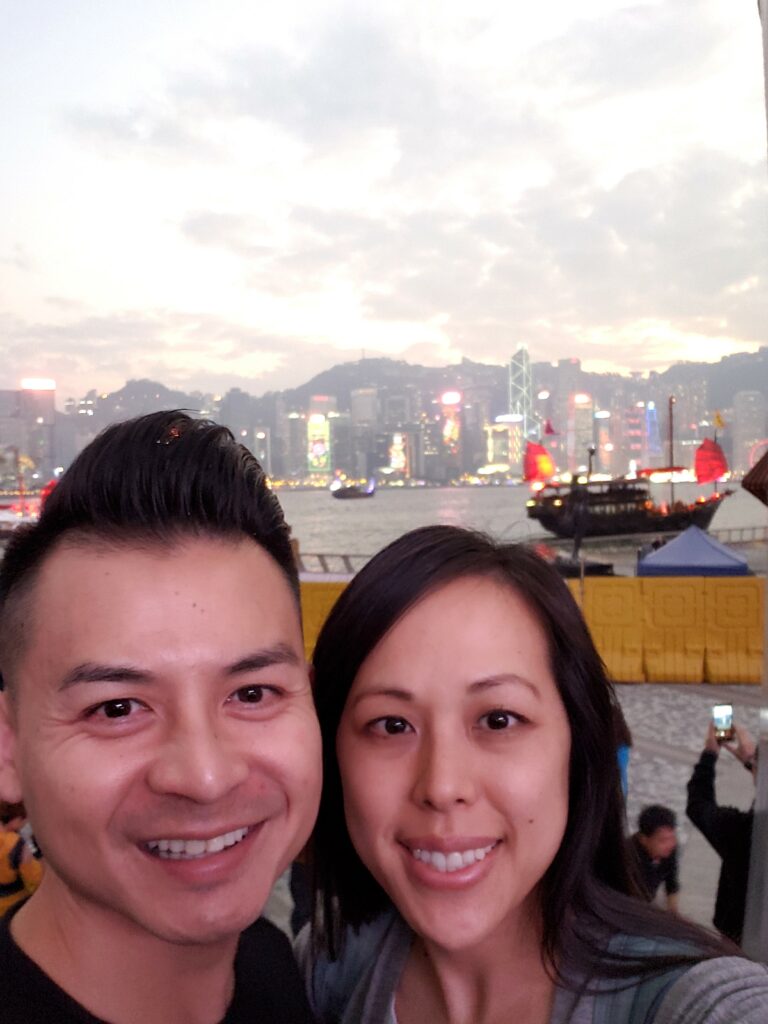 So far, their passive income has allowed them to retire Stan's mother (as of last year!) and provide a stronger sense of financial security for their family. Their inspiration, first and foremost is to regain control of their time from being high income earners with highly demanding occupations, and to be more present in their kids' lives. They can instead control how they spend their time rather than being dictated by job commitments. Kelly, as a medical professional, has always wanted to volunteer and do mission work in underserved communities. Being able to achieve time freedom through passive income will enable her to execute on that vision and help those in need.
"We are continuing to invest in the sunbelt states with high population and job growth and cash flowing from day one."
Ashcroft Capital's investment offerings are designed to fit busy professionals like Stan and Kelly, hands-off. "Ashcroft has been delivering on their projections YoY with consistent passive
cashflow on a monthly basis." Their latest adventure is a road trip adventure to visit all 50 states and national parks. At 38 and counting, there's no doubt this family will see them all before the kids are out of diapers, thanks to Stan and Kelly's visionary passive income strategy!
Take a step closer to achieving your personal goals by investing in the Ashcroft Value-Add Fund III (AVAF3) today.
You can continue reading the June Issue of The Monthly Distribution here.