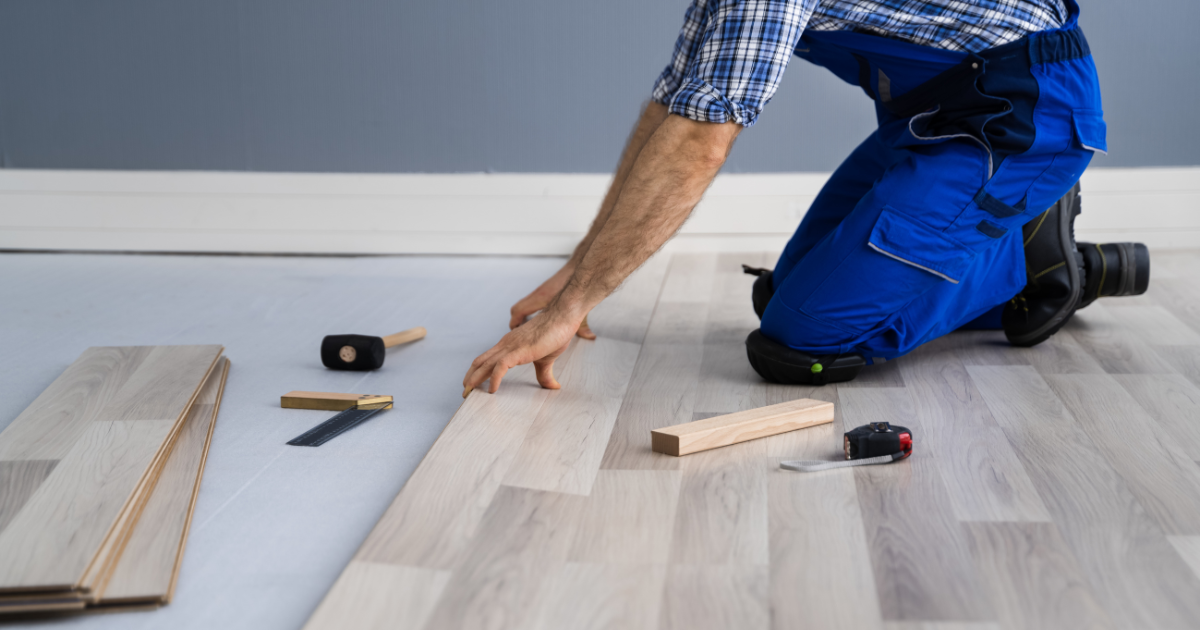 By: Travis Watts, Director of Investor Education
In the beginning of the pandemic, shortages and supply chain issues affected many industries including multifamily investing. And though we were sourcing materials in bulk, Ashcroft Capital wasn't spared these issues. But this was over a year ago. In 2022, these supply chain shortages, as well as inflation issues continue to exist, but we geared up to figure out a solution.
For our value-add strategy to be successful, we knew our renovations could not be delayed or changed due to supply chain shortages. We were going to need to figure out how to successfully source large quantities of materials such as lumber, flooring, appliances, countertops, et cetera, while keeping costs in line with our original budgets. We would also need to factor in and solve for inflation. These were major challenges that we overcame by maintaining solid leadership, having an incredibly strong team and being proactive.
Our Vice President of Construction, Keith Hughes, and his team have been highly motivated to drive down costs on our portfolio and guarantee our projects run smoothly so that we don't experience any issues with shortages. Buying in bulk has helped us to take advantage of economies of scale, which allows us to reduce costs. And because we purchase such large quantities at once, this also serves to keep costs down and hedge against inflation.
For example, at the beginning of the fourth quarter, we placed a large order of enough supplies to cover 2,500 units of anticipated renovations. We spent approximately $3 million on these supplies, and we paid for them upfront. When we purchase our supplies, we buy direct from the manufacturers via a procurement specialist that we have on our staff. The supplies are then stored in a warehouse that we control in Dallas, Texas. While in the Dallas warehouse, we organize the supplies into "kits."
These kits are fitted with our value-add design in mind. For example, we'll create a specific kit with flooring, cabinetry, lights, and faucets. And it's not one-kit-fits-any-unit. We'll piece it out for one-bedroom, two-bedroom, or three-bedroom units to the exact measurement of every floorplan. We have unique kits for both our higher class of community, which is our "Halston" brand, and our more economic version called, "Elliot." Our crew will put all the kits together in our Dallas warehouse and then they'll be shipped directly to our communities around the Sunbelt, as needed.
Keep in mind, we've done this several times prior to this and are continuing to maintain this process to remain proactive. Again, this is a hedge against inflation because 2,500 units worth of supplies are expected to last us over a year. So, we won't have to ride this out. It will, at least, be a fixed cost for that period of time. And because we're buying in such large bulk orders all at once, it is much cheaper than if we were going to a local supply store and buying these items one property at a time.
But inflation isn't just impacting raw supplies. We're seeing it every time we buy groceries or fill up our gas tanks. What's important to note is that not only are the cost of goods increasing, but incomes are also increasing. Nationally, incomes have more than doubled. Incomes have grown 6.9% over the past 12 months compared to the 10-year average of 3.2%.1 This average growth is what helps support the growing rents that we're seeing throughout the markets that we are in and the fact that renters can more likely afford these rents and will likely continue to be able to do so.
In terms of cost and expenses with regard to inflation, we are doing our best to keep the cost of our construction projects steady. Our underwriting conservatively assumes these costs, which gives us room for these costs to grow over time, but still be within our budget. The same holds true for our expenses. We conservatively underwrite expenses. In most cases, given Birchstone Residential's economy of scales in the markets and their proficient approach to operations, expenses often come in lower than our underwriting. We're not naive to the fact that inflation is real, and we are definitely taking this into consideration by being as proactive as possible to keep the costs and impacts as low as possible so that we can continue to deliver competitive returns for our investors.
Download the full article here.
AVAF3 is open for enrollment. The Ashcroft Investment Incentive provides the opportunity for you to see a larger return the more you invest. With our new waterfall structure, as a Class B investor, you have the potential to receive a higher return on your investments.
If you are interested in learning more about AVAF3, a lot of your questions are answered on our AVAF3 deck. Read more about the opportunities that the Sunbelt market offers, and our continued efforts focused on capital preservation and reducing risk to our investors. 
As always, if you would like to learn more about investing with us please schedule a call with our Investor Relations Team at investorrelations@ashcroftcapital.com.