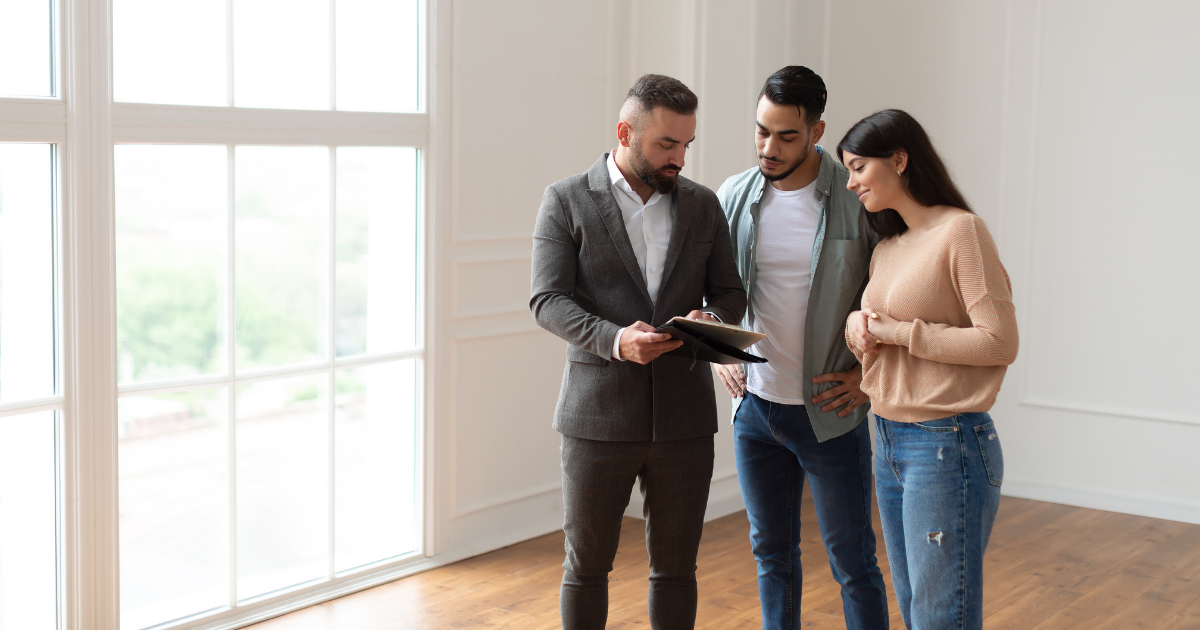 By: Danielle Jackson, Investor Relations, Senior Manager
The rebound after the 2008 housing market crash created an opportunity where home ownership was within reach for many Americans. Though lending standards tightened during this period, deflated housing prices, steady economic growth, and historically low interest rates meant that if you were credit-worthy and wanted to own a home, you could do just that.  
As we enter 2023, housing prices have again soared, economic growth has slowed, and interest rates have rapidly increased. Simultaneously, record inflation and fierce competition have altered the landscape.  Once again, many consumers that had been planning to purchase are now looking to rentals as a place to call home. Today's rental market looks different than in years past, and successful multifamily properties are differentiating their offerings with access to features and amenities that were once considered luxuries. Most rental communities are finding it essential to focus on the overall resident experience to attract and retain quality tenants.  
This article will discuss how the shift towards rental communities, combined with an investment strategy that focuses on providing amenities and management valued by residents, can increase the value of multifamily investment properties. 
To Buy or Rent? 
According to a recent survey measured by the Fannie Mae Home Purchase Sentiment Index (HPSI), consumer sentiment toward home purchasing continues to decline, with only 16 percent of respondents believing it is a suitable time to buy a home.[1] 
Why is that? For starters, mortgage rates have more than doubled relative to this time last year; a 30-year fixed-rate loan is sitting at seven percent. Compounding the impacts of rising rates is inflation, which is currently at a forty-year high. As a result, housing prices have soared in nearly every market, making home ownership unattainable for the average family. Rising interest rates, combined with inflationary prices have slowed economic growth projections. These conditions all play a part in why more and more people are choosing to rent.  
As the rental market has picked up, so has the competition between landlords and management companies to differentiate their rentals and attract more residents. Multifamily communities are continually adding access to better facilities and features to remain competitive and help support the growing rent prices. This has created a better overall experience for renters, offering amenities that are likely unreachable within their budget for a home. 
Building-to-rent communities have become a popular option for those who seek the single family versus multifamily option. In these communities, renters still enjoy management, maintenance, and amenities, like apartments, but with more space and often with longer rental terms. The number of single-family builds for rentals grew to 12 percent in 2022 but, for decades, has accounted for only three percent of newbuilds.[2] 
While both housing prices and rental prices have spiked due to current market conditions, home prices have increased much faster than the growth of rental rates.[3,4] 
Amenities and Management Matter to Renters 
The increase in the renting culture has led to a renaissance in amenity-rich apartment communities. These multifamily properties provide a greater value proposition than traditional single-family homes, with higher quality finishes and better maintenance services. Rental communities can offer several benefits including: concierge services, tech packages, and access to amenities like a pool, fitness centers, garages, and additional storage. 
"Modern living features" are the top reason why residents renew their lease with a property and without them, why they decide to leave a property. Renters are looking for community features including technology, amenities, and a property they are proud to call home.[5]  
Additionally, high property management turnover negatively impacts resident retention. In multifamily properties, there is a 33 to 36 percent turnover rate, much higher than the national average of 22 percent for all property types.[6] Property managers who focus on lowering staff turnover and have adequate staff to service the residents typically see an increase in resident retention rates.  
But it is more than management…It's offering an opportunity to build relationships with fellow residents. Having a property manager that understands residents' needs, provides opportunities for social interaction and engagement, and helps build the bonds in the community increases resident engagement and is critical for retention rates. 
The Birchstone Approach 
Ashcroft Capital's in-house property management company, Birchstone Residential, was built to provide an unparalleled experience elevated by superior service in every facet — from quality lifestyle enrichment to resident-facing management. The services improve resident satisfaction and quality of life for our communities. And, because Birchstone only manages our assets, we have a perfect vertical alignment of interests. 
"Birchstone prides itself on our customer-focused approach to management. We take care of our associates, and in turn, they take care of our residents, so our residents choose to stay in our communities. I think that's the most important thing that Birchstone brings to Ashcroft investors." 
 – David Deitz, Birchstone Residential President 
Birchstone's comprehensive property management platform provides all essential services, including leasing, maintenance, and construction management. Birchstone executes the value-add business plan for each Ashcroft property, optimizing financial returns while obtaining high resident satisfaction. Committed to a people-centric culture and employee development through job training and enrichment, Birchstone seeks to provide best-in-class service that attracts new residents and enriches the lifestyles of current residents. 
The Birchstone approach helps build a strong community where residents are proud to live, effectively increasing resident loyalty.  
Ashcroft Capital and Multifamily Real Estate 
At Ashcroft Capital, we have a proven track record of creating value through renovating, rebranding, and repositioning our investment properties. We buy existing cash flow-positive, institutional-quality properties in high-growth markets with strong multifamily fundamentals. 
Our acquisitions team works closely with our talented asset management, property management, and construction management groups to formulate a unique business plan for every property acquired. The collaboration of Ashcroft's fully integrated platform enables us to quickly execute the property's business plan upon acquisition. 
Ashcroft Capital's Real Estate Fund 
Real estate funds, like the Ashcroft Value-Add Fund III (AVAF3), differ from syndications by investing in multiple properties rather than a single deal. The fund is structured so that investments are allocated across multiple properties, creating diversified sources of return. 
AVAF3 is an open to accredited investors interested in diversifying their wealth portfolios into multifamily real estate. Investors can invest in Class A and/or Class B Limited Partnership Interests. The AVAF3 is targeting 6-10 multifamily properties throughout the Sunbelt region with an anticipated hold period of 5-7 years. 
AVAF3 offers both Class A and Class B share types. An investment in Class A shares earns a 9 percent coupon, generating strong projected cash flows while reducing risk. Upon disposition of a property in the fund portfolio, Class A shares offer limited participation in the appreciation and upside in exchange for the higher coupon rate. Class B shares earn a 7 percent  however, Class B shareholders have greater overall return potential through their participation in the profits from the disposition of fund assets.  
If you would like to learn more about investing in multifamily assets, visit https://info.ashcroftcapital.com/fund, or schedule a call with our Investor Relations Team at investorrelations@ashcroftcapital.com.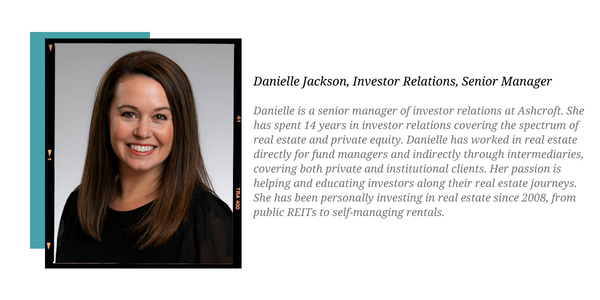 Sources: