April 25, 2023
By:
Annalisa

Povlock

, Investor Relations Regional Manager

Those described as ultra-high-net-worth individuals (UHNWI) have amassed net worths of $30 million or more. These ultra-wealthy investors have plans for investing during good economic times and downturns. Rather than sit on the sidelines during times of uncertainty, the ultra-wealthy believe economic downturns present some of the best opportunities to buy long-term assets at discounted prices.   

Let's look at the five investing mistakes the ultra-wealthy don't make[1]:   

1. Investing only in intangible assets   

Although intangible assets like stocks and bonds are a part of their portfolio, the ultra-wealthy also allocate their money to physical assets like real estate, land, gold, and artwork. Real estate is a popular asset class for UHNWIs because it has lower volatility and a low correlation to the stock market.   

2. Allocating 100% of investments to the public markets 

UHNWIs look to private markets to generate substantial wealth. According to Knight Frank's 2023 Wealth Report, here's what makes up the portfolios of the world's wealthiest people[2]: 
34% in commercial real estate

 

 

26% in equities

 

17% in bonds

 

9% in private equity/venture capital

 

5% in investments of passion

 

 
3. Keeping up with the Joneses
Building wealth is not only about what you make but also about what you spend. Although UHNWIs will make savvy investments in assets that grow in value over the long term, they resist the urge to overspend. They remain focused on growing their own portfolios rather than competing with, or keeping up with, others. Take famously frugal billionaire Warren Buffet for example; he still lives in the same house he bought for $31,500 more than 60 years ago.[3]
4. Failing to rebalance a personal portfolio 
The ultra-wealthy maintain specific allocation goals in their portfolios and rebalance them regularly to ensure they have the right mix of assets based on their age and risk tolerance.  
5. Omitting a savings strategy from a financial plan 
Building and preserving wealth is achieved by both investing and saving. By living below their means and maintaining an emergency savings fund, UHNWIs can achieve their desired level of wealth faster.  
Identifying the right investments to preserve capital requires due diligence, but UHNWIs don't get stuck in analysis-paralysis. They understand how to evaluate investment opportunities and complete due diligence, and they take the necessary steps to preserve and build their wealth. Rather than sitting on the sidelines, they maintain an active investment strategy and seek opportunities in times of uncertainty.   
If you're looking to diversify your portfolio with real estate and invest like the ultra-wealthy, you might want to consider real estate syndication. Syndications offer the opportunity for individuals to invest in commercial assets like large apartment buildings alongside a sponsor, such as Ashcroft Capital, who has the expertise needed and manages the day-to-day responsibilities.   
If you would like to learn more about investing in multifamily assets, please visit https://info.ashcroftcapital.com/fund, or schedule a call with our Investor Relations Team at investorrelations@ashcroftcapital.com.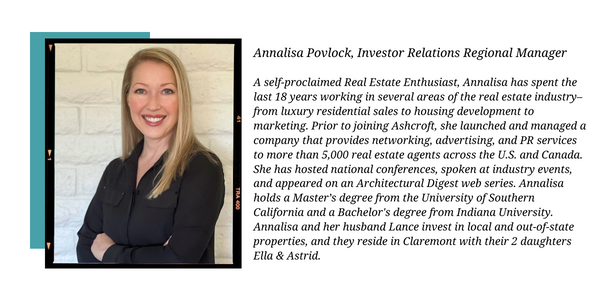 Sources:
Tarver, Evan. "6 Investing Mistakes the Ultra Wealthy Don't Make." Investopedia, 8 April 2022. "https://www.investopedia.com/articles/investing/093015/6-investing-mistakes-ultra-wealthy-dont-make.asp."
"The Wealth Report." Knight Frank, 2023. "https://content.knightfrank.com/resources/knightfrank.com/wealthreport/the-wealth-report—apr-2023.pdf."
DeVon, Cheyenne. "Billionaire Warren Buffett still lives in the same home he bought for $31,500 more than 60 years ago." CNBC, 3 March 2023. "https://www.cnbc.com/2023/03/03/warren-buffett-lives-in-the-same-home-he-bought-in-1958.html."